Diesel gives two cents on Oscars.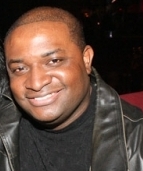 Mass Appeal Wire Reports
MUMBAI, India — Action movies, when well directed, can be invigorating, mirthful and compelling. But they never seem to garner Oscar Award recognition. Never, ever, ever. Doesn't matter how prodigal the budget or how remunerative they are at the box office. Action films are routinely snubbed when it comes to the biased issuance of academy awards.  While promoting his new flick "xXx Return of Xander Cage" in Mumbai, India, Vin Diesel broke his silence on the Oscar prejudice for action movies. The 49-year-old actor has yet to take home an academy award despite the fact his films rake in mo' money than dramatic flicks starring Oscar winners Leonardo DiCaprio and Tom Cruise.
"I remember I worked with a guy Sidney Lumet, for the film 'Find Me Guilty'. He is a wonderful guy and he talked about that prejudice," Diesel said during an interview. "He says quite often that there's prejudice against beautiful in Hollywood. I don't make my movies for accolades. I make movies for people, everyone. I want to offer an escapism to everyone not taking an elitist approach."
#VinDiesel arrives in #Mumbai to promote #xXxReturnOfXanderCage with @deepikapadukone pic.twitter.com/IY4xFMKHnW

— Ramesh Bala (@rameshlaus) January 12, 2017
It remains to be seen how many action movies are in Diesel's future. He turns 50 this summer. That said, age ain't nothin' but a number. The 'Fast and Furious' star is still amazed by his own success. He's been acting for a long time. "When I walked on my first film set I had no idea of anything," he said.
"No idea of cameras, lighting or even what acting is. It's been an amazing journey. Not just professionally, but also personally. I'm fortunate to be in a business where I have a chance to interact with so many people, play so many characters, travel to so many places and all of it has contributed to what I am today."
xXx: Return of Xander Cage hits movie theaters Jan. 20th.
Share your thoughts below.