Robin Thicke gets accused of abuse.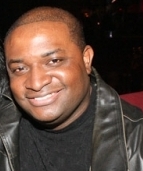 Mass Appeal Wire Reports
LOS ANGELES — Roughly 24 hours after a judge shot down Paula Patton's adjuration to restrict ex-husband Robin Thicke's joint custody arrangement of 6-year-old son Julian, the discord between the two has reached treacherous territory. Word on the street claims Robin had police officers dispatched to Paula's residence Friday morning after Julian failed to report to school. He was supposed to visit Robin the evening prior, but it never materialized. Paula reportedly sent Robin a text message earlier in the day to let him know she'll be picking up Julian on Thursday, even though it infringed upon Robin's custodial time.
Robin Thicke Shut Down By Cops in Paula Patton Custody War (VIDEO) https://t.co/aHzvb9i4Jk

— TMZ (@TMZ) January 14, 2017
"Paula sent someone to school to intercept Julian, in violation of the custody orders," said Robin's lawyer, Angela Pierce di Donato, before adding "she did not return him to school today." To compound matters, Paula filed legal docs on Thursday accusing Robin of child abuse. There's apparently some 'Blurred Lines' when it comes to enforcing child discipline and giving spankings.
A source familiar with the situation told the Malibu Sheriff's Department, "Julian has made it clear he does not feel safe in his father's presence" and that "the child needed to remain with his mother." Robin denies the allegations. Once high school sweethearts, Robin and Paula finalized their divorce last March.
It's been ugly ever since.
Share your thoughts below.