Chiefs choke again, Steelers movin' on.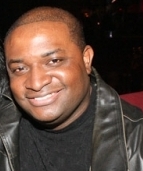 Mass Appeal Wire Reports
KANSAS CITY — If you're a fan of the Kansas City Chiefs, don't be dispirited by their anticlimatic 18-16 loss to Pittsburgh Steelers kicker Chris Boswell, who beat KC all by himself with 6 field goals in Sunday night's inclement divisional matchup at icy Arrowhead Stadium. Even Stevie Wonder can see the Chiefs (seeded No. 2) were very lucky to be in the position they were in. That's not a knock. It's merely stating the obvious. "I feel like we left a lot of plays on the field that we should have made," linebacker Justin Houston said. "We didn't; it's the playoffs, every play counts."
Again, we should've seen this coming. If you take away fortuitous victories against Carolina, Denver and Atlanta, the Chiefs probably don't make the postseason. Still, this one hurts. The Steelers won without scoring a touchdown. "It's just about doing my job," said Boswell who was a perfect six for six.
"Coming out here, put it through the yellow pipes. Don't really think too much. Don't think like I'm the guy or anything. I'm just doing my job and doing my one-eleventh for the team."
Travis Kelce on the final drive and holding call on Eric Fisher #Chiefs #ChiefsKingdom #Steelers pic.twitter.com/zGJTiUSn7e

— Jonathan Deutsch (@wibwJonathan) January 16, 2017
KC is now an embarrassing 2-6 at home in the playoffs, which includes 4 consecutive losses following a bye. Sorry, but Arrowhead ain't all that. Sure, it's loud. But KC loses there quite often. "That is a loud place," said Steelers quarterback Ben Roethlisberger (20 of 31, for 224 yards and 1 INT).
"I said that going into this week that I told guys 'This is the loudest place I have ever played.' That is no disrespect to Seattle. I know one of the two places hold the record, but it was deafening out there."
If you're looking at the glass half full, the Chiefs have a few pieces in place to make a Super Bowl run in the near future. If properly utilized, embattled wideout Tyreek Hill and childish tight end Travis Kelce are potential game changers.
Speaking of Kelce, the reality TV star wasn't bashful in his postgame opprobrium of referee Carl Cheffers for calling a holding penalty on tackle Eric Fisher that cost the Chiefs a game-tying two-point conversion late in the 4th quarter.
"Referee No. 51 shouldn't even be able to wear a zebra jersey ever again," Kelce said.
"He shouldn't even be able to work at fucking Foot Locker."
In addition to Hill and Kelce, defensive backs Marcus Peters and Eric Berry are All-Pro talents too. But three things must transpire to get KC over the hump next season: 1) The Chiefs must improve at quarterback. Alex Smith (20 for 34, 172 yards with 1 TD and 1 INT) seems like a neat guy.
But he's not championship caliber and never will be.
Smith, 32, entered Sunday's divisional playoff with 15 measly touchdown passes. Keep in mind, he's making $17 million this year which equates to more than $1 million per touchdown throw.
Give Chiefs officials credit. They've done a marvelous job of hoodwinking small market fans in Kansas City into believing Smith is the right man for the job. At this stage of his career, the San Francisco 49ers castoff deserves to be a backup. Nothing more.
KC is also in dire need of a new runningback.
Spencer Ware had 8 carries for 35 yards with 1 TD.
A little commotion after the final whistle. #Steelers #Chiefs pic.twitter.com/74P3P7rQjb

— Josina Anderson (@JosinaAnderson) January 16, 2017
2) The Chiefs must find immediate help at linebacker. Steelers halfback Le'Veon Bell, who rushed for 170 yards on 30 carries, had his way with KC's Charmin soft defense. The big three of Houston, Derrick Johnson and Tamba Hali appear finished. Johnson and Hali are too old. Houston should be deemed a salary cap bust. It's time for general manager John Dorsey, or whoever ends up running the team, to acquire two new starting linebackers. The Chiefs were absolutely terrible against the run this season.
3) Chiefs head coach Andy Reid must surrender his playcalling responsibilities. The Chiefs haven't been this bad on offense since Jimmy Raye called plays back in the 90s. As fans in Philadelphia can attest, Reid's clock management skills are atrocious and he's allergic to summoning deep passing routes.
Chiefs chairman Clark Hunt may have to step in.
If Reid refuses to hire an offensive coordinator, he should be fired.
Again, if you're a Chiefs fan, please keep things in perspective.
KC hasn't appeared in a Super Bowl since 1970.
You should be used to playoff despondency by now.
Share your thoughts below.