NCIS star Ferrer dead from cancer.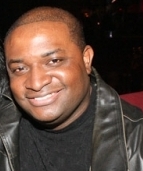 Mass Appeal Wire Reports
LOS ANGELES — Misfortune has struck CBS studios. Miguel Ferrer, who starred as Owen Granger on the hit crimefighting series NCIS: Los Angeles, passed away on Thursday. He was 61. Miguel is the son of Oscar-winning actor Jose Ferrer and Rosemary Clooney, the cousin of George Clooney. Miguel had been battling cancer for quite awhile. He went out a fighter. "Today, NCIS: Los Angeles lost a beloved family member," said showrunner R. Scott Gemmill in a statement. "Miguel was a man of tremendous talent who had a powerful dramatic presence on screen, a wicked sense of humor, and a huge heart. Our thoughts go out to his wife Lori, his sons, and his entire family. He will be greatly missed."
Miguel Ferrer, star of 'NCIS: Los Angeles,' 'RoboCop,' has died of cancer at age 61. https://t.co/Z6iHf3vtoE pic.twitter.com/31SsSUCAQ2

— ABC News (@ABC) January 20, 2017
Miguel joined the cast as the assistant director of NCIS in 2012, opposite Chris O'Donnell, LL Cool J and Linda Hunt. He originally came across as a hard ass. But, during the course of the ensuing seasons, he warmed up to team members and became a friend. NCIS: Los Angeles is in its eighth season.
Miguel is survived by his wife Lori, sons Lukas and Rafi and his siblings.