Trump takes office, vows vast changes.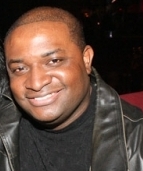 Mass Appeal Wire Reports
WASHINGTON — Barack Obama is out. Donald Trump is in. The fist-pumping business tycoon took the oath then celebrated his inauguration on Friday. Trump is officially the 45th president of the United States. "Well, we did it," Trump, 70, said, microphone in hand, during his formal address on the Capitol steps. "We began this journey and they we, we — and they meant me — didn't have a chance, and we won. And, today we had a great day. People that weren't so nice to me were saying that we did a really good job today. They hated to do it, but they did it. And I respect that."
"BUILD BRIDGES NOT WALLS": Protests around the world during President Trump's #inauguration https://t.co/VjRauNPgR5 pic.twitter.com/FmvUPypUav

— CNN (@CNN) January 21, 2017
After the oration, Trump enjoyed his first oscillating dance with wife Melania — to Frank Sinatra's "My Way" — at the Freedom Ball. Then he attended two additional dances. At the second ceremony, the Liberty Ball, Trump took a shot at his enemies before vowing to shake things up on Twitter.
"I don't know. Let me ask you: Should I keep the Twitter going or not?" Trump asked the black-tie crowd. When they roared in approval, Trump continued: "I think so! I think so. You know, the enemies keep saying, 'Oh, that's terrible.' But you know, it's a way to bypass dishonest media." 
"We will not be taken advantage of anymore."