Ventura dies in vehicle accident.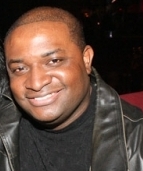 Mass Appeal Wire Reports
JUAN ADRIAN — Kansas City Royals pitcher Yordano Ventura, best known for instigating bench-clearing brawls with a 100 mph fastball, has moved on to that great big baseball diamond in the sky. Nicknamed Ace, the flame-throwing righty died in a car crash in his native Dominican Republic early Sunday morning. He was only 25. Highway patrol spokesman Jacobo Mateo said the accident occurred on a foggy highway leading to the town of Juan Adrian, roughly 40 miles northwest of Santo Domingo.
Yordano, who was ejected from the vehicle, wasn't wearing a seat-belt.
Royals catcher Salvador Perez speaks at Yordano Ventura's funeral https://t.co/kI8TH9iyMU

— El Cucuy (@SSJWHB) January 24, 2017
Yordano played a huge role in helping the Royals reach back to back World Series. In 2014, with Royals down 3 games to two against the San Francisco Giants, Yordano pitched a gem in game six to force the finale. The following season he was instrumental in getting the Royals over the hump to win the 2015 World Series, their first championship in 30 years.
"Our prayers right now are with Yordano's family as we mourn this young man's passing," said Royals general manager Dayton Moore in a statement. "He was so young and so talented, full of youthful exuberance and always brought a smile to everyone he interacted with. We will get through this as an organization, but right now is a time to mourn and celebrate the life of Yordano." 
Former major leaguer Andy Marte, 33, also died in a separate car accident on Sunday in the Dominican Republic. Marte played for the Atlanta Braves, Cleveland Indians and Arizona Diamondbacks.
There was a big party in the Dominican Saturday night.
Multiple reports claim Ventura was robbed of his World Series ring, jewelry and cash prior to death.
Do you believe the reports?
Was Ventura murdered?
Share your thoughts below.