Hawks locked in crazy rape case.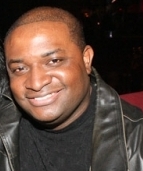 Mass Appeal Wire Reports
LAWRENCE, Kan. — No wonder the Kansas Jayhawks haven't played good defense this season. They're too busy defending themselves in court. In a shocking development, KU basketball players Frank Mason III, Josh Jackson, Lagerald Vick, Mitch Lightfoot and Tucker Vang are listed as material witnesses in a rape case regarding an underage 16-year-old girl. The alleged impropriety occurred on the KU campus roughly 5 weeks ago (on Dec. 17th) at McCarthy Hall, a lavish all-male dormitory that houses approximately 40 students — including members of the men's basketball team.
KU's Carlton Bragg enters diversion agreement after being charged with drug paraphernalia. pic.twitter.com/ujoYt9r6Zv

— Heidi Schmidt (@HeidisView) February 1, 2017
Additional claims include contributing to a child's misconduct, furnishing alcohol to a minor, and possession of drug paraphernalia. KU forward Carlton Bragg, who was recently arrested then cleared of battery against his estranged girlfriend, is a witness in a separate case regarding a runaway.
That incident occurred Dec. 18th.
The aforementioned Vick is also linked to a domestic battery claim and vandalism.
Regardless of what transpires from here, this is obviously a bad look for Bill Self's program? Are the Jayhawks unraveling? Should Bragg and Vick be allowed on the team? Is there a lack of institutional control? Is the rape suspect a KU basketball player?
Share your thoughts below.