Resident Evil is calling it quits.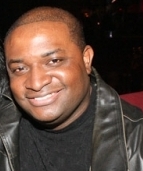 Mass Appeal Wire Reports
LOS ANGELES — Ukraine-born actress Milla Jovovich and her husband, director Paul W.S. Anderson, got a chance to goof around with a clan of flesh-eating zombies on Monday while sauntering the red carpet at the Los Angeles premiere of Resident Evil: The Final Chapter. Directed by Anderson, the latest and final installment of the franchise picks up immediately after the events in Resident Evil: Retribution where fleet-footed warrior Alice (Jovovich) is the only survivor of what was meant to be humanity's final stand against the ghastly undead.
What did we think of Alice's last trip to Raccoon City? Check out our review of #ResidentEvil: The Final Chapter. pic.twitter.com/DU3f9tahnR

— IGN (@IGN) January 27, 2017
Now, Alice must go back to where the horror began – The Hive in Raccoon City, where the Umbrella Corporation is rallying its forces for a conclusive strike against the only remaining survivors of the apocalypse. Jovovich was only 24-years-old when she began work on Resident Evil back in 2002.
She also met her husband on the set.
After 15 years and five films, the Resident Evil series is coming to an end. "It is bittersweet," Jovovich, 41, admitted. "I mean, my goodness: Fifteen years doing this franchise, having so much fun, living in this alternate universe as my alter-ego Alice the superhero, meeting my husband, having two beautiful kids."
"It's been unforgettable."
Resident Evil: Final Chapter is now showing in theaters.
Share your thoughts below.