Drake and Nicki squash their beef.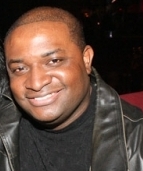 Mass Appeal Wire Reports
NEW YORK — Young Money reunited! After refusing to speak to each other for more than two years, Nicki Minaj and Drake have called a truce. They're buddies once again. Nicki shared an Instagram photo of herself with Drake on Wednesday to let fans know their beef has been squashed. They also took a picture with Lil Wayne. Young Money president Mack Maine posted the image with the caption: "The Big 3! My family! I honestly missed this shit! Had to make em laugh to get that magic out!"
"Ps Nicki take a 100 pics to get the one lol..da Queen."
Drake and Nicki Minaj have reunited! pic.twitter.com/Kf4JUUbpD4

— Rap Direct (@RapDirect_) February 1, 2017
If you recall, Nicki and Drake haven't spoken since recording "Truffle Butter" in 2014. The 34-year-old rapstress reportedly cut ties with Drake, 30, during his highly-publicized squabble with then boyfriend Meek Mill. On Jan. 5th, Nicki announced she and Meek are no longer seeing each other.
A week later, she caught up with Drake in Miami.
They've been choppin' it up ever since.
Just like old times.
Welcome back guys!