Margot Robbie nails Tonya Harding role.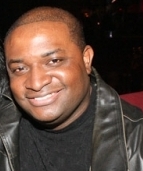 Mass Appeal Wire Reports
MARIELA, Ga. — If you harbored any doubts about Margot Robbie's portrayal of disgraced figure skater Tonya Harding, those concerns can be put to rest. A behind the scenes video from the biopic "I, Tonya" was recently released and it shows Margot unleashing a profanity-laced tirade in the direction of a group of figure skating judges. Then, towards the end of the confrontation, she yells Tonya's most notorious line ever: "Suck my dick! This is fuckin' rigged!" That wasn't all. Margot had plenty more to say. "Hey, how do I get a fair shot here? 'Cause I'm up at five every morning, working my ass off," she said. "Does someone wanna just tell me to my face you're never gonna give me the scores I deserve?" to which an official quietly responds.
Margot Robbie's reenactment of this Tonya Harding moment deserves the gold https://t.co/XW6SzdTigD pic.twitter.com/OMSlSvHjnV

— Jezebel (@Jezebel) February 3, 2017
As the audience gasped in the stands, Margot retorts: "I don't give a shit if they've been at it longer. I out-skated 'em today." Tonya, if you recall, was hit with a lifetime ban from the U.S. Figure Skating Association in 1994 after her bodyguard and ex-husband enlisted a hooligan to break rival Nancy Kerrigan's leg. Even though the thug failed to cause a bone fracture, he bruised Nancy severely enough to prevent her from competing in the U.S. Figure Skating Championship.
Tonya's life has been a living hell ever since.
Share your thoughts below.