Tom Brady super, Pats are champs.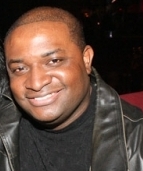 Mass Appeal Wire Reports
HOUSTON — In the first half of Sunday's Super Bowl LI, 39-year-old Tom Brady looked his age. Then, on cue, the 4-time Super Bowl MVP discovered the fountain of youth in the second half — leading the New England Patriots to an epic 34-28 overtime victory over the shell-shocked Atlanta Falcons. The Patriots have now earned a Super Bowl ring for each finger. They've won a quintet of world championships. "There were a lot of plays that coach talks about, you never know which one is going to be the Super Bowl winner," said Brady, who earned an NFL record fourth MVP award and a fifth Super Bowl ring, the most ever for a quarterback. "There were probably 30 of those plays tonight and (if) any one of those were different, the outcome could have been different."
The coup, however, didn't come without theater. Down 28-3 in the third quarter, Brady and company scored 31 unanswered points to complete the greatest comeback in Super Bowl history. "It's hard to imagine us winning," Brady said. "It took a lot of great plays and that's why you play to the end."
Incredible moment.

Tom Brady and Bill Belichick embrace after winning their 5th @SuperBowl together! #SB51 pic.twitter.com/XKbdrV1aZ6

— NFL (@NFL) February 6, 2017
As he's accustomed, Brady finished the season in style — setting Super Bowl records by completing 43 of 62 passes for 466 yards and two touchdowns. Conversely, the Falcons appeared destined to win their first Super Bowl in 51 seasons. But, being in such a pressurized environment apparently took its toll.
The dirty birds failed to score a single point in both the 4th quarter and overtime. "There's nothing you can really say," said Falcons quarterback Matt Ryan who finished 17 of 23 with 284 yards and 2 TDs. "That's a tough loss, obviously very disappointing, very close to getting done what we wanted to get done."
Much to the chagrin of NFL commissioner Roger Goodell, the Pats are champs once again.
Many are saying the NFL is fixed?
Do you agree?
Share your thoughts below.