Oakley jailed for fighting in stands.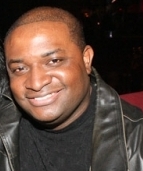 Mass Appeal Wire Reports
NEW YORK — The New York Knicks stink as a professional sports franchise. But there was still plenty of drama in front of a star-studded audience Wednesday night inside Madison Square Garden where 53-year-old Charles Oakley was handcuffed and hauled out of the arena by security guards after getting into a fight in the stands. The entire ordeal was nationally televised. Oakley, who was taken to jail, is facing three counts of assault. He vehemently denied that he yelled at Garden chairman and Knicks owner James Dolan prior to being thrown out of an arena he used to perform in.
Soooooo Charles Oakley just got into a fight at he Knicks game. pic.twitter.com/klZBD89VI7

— Ian Schafer (@ischafer) February 9, 2017
"I was there for four minutes," said Oakley, once a power forward for the Knicks. "I didn't say anything to him. I swear on my mother. They came over and wanted to know why I was sitting there. I bought the ticket. I said why do you guys keep staring at me. Then they asked me to leave. And I said I'm not leaving."
Even if he had reason, Oakley is too damn old to behave like this.
Share your thoughts below.