John and Chrissy preppin' for tour.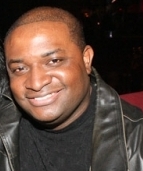 Mass Appeal Wire Reports
LOS ANGELES — Lip Sync Battle co-host Chrissy Teigen, the wife of singer John Legend, was the passenger in a minor car accident in Hollywood on Tuesday evening but she wasn't hurt. The crash occurred around 7:30 PM. The suspect was taken into custody on a misdemeanor 'hit and run' charge. Chrissy, who's not far removed from giving birth to 10-month-old daughter Luna, just celebrated her photogenic return to Sports Illustrated's Swimsuit Issue — her first since making a "Rookie of the Year" debut in 2010.
John Legend revealed he's bringing baby Luna and wife Chrissy Teigen on his Darkness And Light Tour https://t.co/Lqf9WQCsUm pic.twitter.com/2KJBF5nX13

— Yahoo Celebrity (@YahooCelebrity) February 7, 2017
Chrissy, 31, is also expected to join her husband on his 'Darkness and Light' tour. Luna is coming too. John broke the news in a recent Facebook Live session. "The awesome part of this tour is my family is coming along," John, 38, said in response to a fan inquiry on how be balances fatherhood and music.
"This'll be Luna's first tour. She'll be there, so I won't have to spend a lot of time away from my family. That's the subtitle of the tour: Darkness And Light Tour: Luna's First Tour."
John is scheduled to perform at Kansas City's Starlight Theater on June 13.
Are you looking forward to the concert?
Do you think it's a good idea to take a baby on tour?
Share your thoughts below.