Pregnant Beyoncé rocks the Grammys.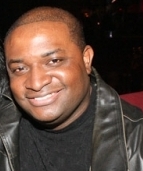 Mass Appeal Wire Reports
LOS ANGELES — Pregnant Beyoncé is bigger than a duplex. Doesn't take a pair of bifocals to see that. But, a full stomach didn't stop the 35-year-old singer from bringing down the house Sunday night at the 59th Annual Grammy Awards from the Staples Center in Los Angeles. Beyoncé, who's expecting twins with husband Jay Z, looked absolutely spectacular in a floor-length gold, sheer belly-highlighting Peter Dundas gown with a matching headpiece (and microphone). She performed "Love Drought" and "Sandcastles," songs off her Lemonade album.
Watch Adele praise Beyoncé after winning the Grammy for Album of the Year https://t.co/tPGnl9bpKj pic.twitter.com/85rDTHoa2e

— TIME (@TIME) February 13, 2017
"Do you remember being born? Are you thankful? Are they hips that cracked? The deep velvet of your mother and her mother and her mother," Beyoncé said in introduction, reciting an excerpt from Lemonade. "You look nothing like your mother, everything like your mother. You desperately want to look like her … You must wear it like she wears disappointment on her face."
"Your mother is a woman, and women like her cannot be contained. I think of lovers as trees. Growing to and from one another. Searching for the same light. Why are you afraid of love? You think it's not possible for someone like you, but you are the love of my life. The love of my life."
As impressive as Beyoncé was, the night belonged to Adele who swept all three major awards including 'Album of the Year' for her smash hit "Hello." She also paid homage to George Michael. Bruno Mars and 'The Time' had the crowd going nuts with a rousing tribute to Prince.
After winning 'Album of the Year,' Adele broke her award in half and gave a piece to Beyoncé.
Do you agree with the move?
Who deserved to win? Adele or Beyoncé?
Share your thoughts below.