Rob and Chyna terminate union.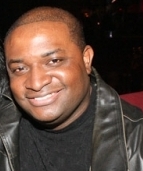 Mass Appeal Wire Reports
LOS ANGELES — Damn, that was quick. Reality TV star Rob Kardashian and renowned stripper Blac Chyna are calling it quits despite having a newborn child together. That's right. The former fiancés are no longer an item. We shouldn't be surprised. After all, the words Kardashian and infinite are hardly synonymous. "They split a while ago. The wedding plans are off," said a close source. "They are both trying to be mature about it. It was less dramatic this time." If you recall, Rob and Chyna went public with their union in January 2016.
Rob Kardashian and Blac Chyna split again as she 'has disappeared for days at a time' https://t.co/6k3kK61rTQ pic.twitter.com/uzw7pR7u81

— Daily Mail Celebrity (@DailyMailCeleb) February 16, 2017
Their relationship, however, raised eyebrows everywhere due of Chyna's intricate history with the Kardashian-Jenner family. In case you didn't know, Chyna has a son with rapper Tyga, the boyfriend of Rob's sister Kylie Jenner. Tyga is also best friends with big booty model Amber Rose, an ex-girlfriend of rapper Kanye West who's married to Rob's sister Kim Kardashian.
Whew! Did you get all of that?
The breakup, needless to say, is still kinda sad. Rob, 29 and Chyna, 28, got engaged in April 2016. They welcomed their daughter to the world in November. Hopefully, they'll get along for the child's sake.
Share your thoughts below.