Cosby defamation lawsuit kicked out.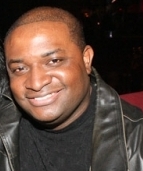 Mass Appeal Wire Reports
BOSTON, Ma. — More than 50 women have accused Bill Cosby of sticking his JELL-O pudding pop where it doesn't belong. But, so far, those allegations aren't sticking. On Thursday, U.S. District Court Judge Mark Mastroianna threw out Katherine McKee's defamation lawsuit against the 79-year-old comedian on the grounds of lack of evidence. "An accused person cannot be foreclosed, during their responsive navigation, from considering the issuance of a simple and unequivocal denial — free from overall defamatory triggers or contextual themes," Mastroianna wrote in the decision. "Such a situation would be inconsistent with basic First Amendment principles."
A federal judge in Massachusetts has dismissed a defamation lawsuit against Bill Cosby https://t.co/v3yDJVhvE4 pic.twitter.com/gIQpxn3t1P

— CNN (@CNN) February 17, 2017
McKee, if you recall, is an actress who claims Cosby raped her in 1974. Her sexual assault allegation first appeared in the New York Daily News three years ago. Shortly after the article was published, Cosby's lawyer sent the newspaper a denial letter seeking a retraction.
McKee then sued Cosby a year later (in 2015) for defamation. She asked the court for monetary and punitive damages. But she won't get a dime. Cosby's reps are obviously elated with the decision.
"This is another in a line of recent developments vindicating Mr. Cosby's right to defend himself in the face of an onslaught of unverified accusations," said Cosby spokesperson Andrew Wyatt.
McKee plans to appeal the decision.
Do you think Cosby is innocent or guilty?
Share your thoughts below.