Fist Fight stinks, avoid this movie.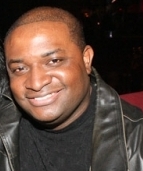 Mass Appeal Wire Reports
LOS ANGELES — Last day of school bitches. Richie Keen's "Fist Fight" received an ignoble rating of 32 percent on Rotten Tomatoes and that's being prodigal. Whatever you do, please avoid this film like the bubonic plague. It smells. There's certainly better ways to spend your $6 bucks. This quasi re-imagining of the atrocious 1987 high school flick "Three O'Clock High" should've never reached the big screen. The slapstick is poorly enacted, the jokes lack witticism, and there's too much vulgarity.
Multiple penis quips and the ghastly sight of watching a high school kid masturbate inside a restroom stall are simply over the top. At one point in the film, a little girl spews obscenities during a grade school talent competition. Again, way over the top. Then there's the issue of acting.
Somebody's getting knocked TF out! See #FistFight – now playing in theaters everywhere! pic.twitter.com/rB1d3kit5t

— #FistFight (@fistfightmovie) February 20, 2017
Ice Cube's Ron Strickland is somewhat convincing in the role of a bullish educator. But Charlie Day's nebbish Andy Campbell, an English teacher, is vexatious at best. Whiny line deliveries are the norm for Campbell and, as a result, he's almost impossible to root for.
If you care, here's the synopsis: On the last day of school, with several teachers worried about losing their primary source of remuneration, Campbell witnesses Strickland's in-class meltdown where he inexplicably chops a student's desk in half with an ax.
Fearing for his own employment, Campbell rats him out to Principal Tyler (Dean Norris) who responds by firing Strickland on the spot. Rather than vacate the premises, Strickland challenges Campbell to an after school fist fight, on the playground nevertheless, to settle their differences.
The wimpy Campbell spends the remainder of the film bungling attempts to avert the altercation. In addition to Cube and Day, the movie also features comic Tracy Morgan (in his first big role since suffering life-threatening injuries in a car accident) as the school's coach.
Jillian Bell plays an eerie guidance counselor who aspires to have sex with her male students and Amy Adams clone — JoAnna Garcia Swisher — stars as Campbell's pregnant wife.
As previously mentioned, avoid this movie at all costs.
It's really not worth it.
Share your thoughts below.