Breezy accused of beatin' Karrueche.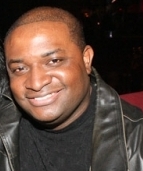 Mass Appeal Wire Reports
LOS ANGELES — Just when we thought Chris "Breezy" Brown had changed his stripes. The "Look At Me Now" singer has been court ordered to stay the hell away from ex-girlfriend Karrueche Tran after she filed a restraining order claiming he vowed to "shoot" and kill her. The court order mandates that Chris stays at least 100 yards away from Karrueche, her mom and her brother. Karrueche, 28, also told law enforcement officials the 27-year-old entertainer has beaten her up many times before. Breezy, if you recall, beat the hell out of Rihanna a few years ago.
Chris Brown's ex Karrueche Tran causes outrage with 'domestic violence' picture https://t.co/L8wGeLf5sB

— Brandi Wilson (@brandiwilson318) February 21, 2017
Now he's allegedly doing the same to Karrueche who claims in a sworn statement that Chris "told a few people that he was going to kill me" because if he can't have her, no one else can. She also claims Chris "punched me in my stomach twice" and "pushed me down the stairs" while he was on probation for beating Rihanna's ass. It should be noted, Chris posted a video a few weeks ago that sort of coincides with Karrueche's claims.
Do you believe her?
Is Breezy still a monster?
Share your thoughts below.