Fast and Furious actor is married.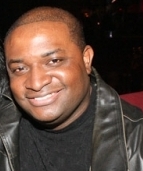 Mass Appeal Wire Reports
ATLANTA — The secret is no longer a secret. Tyrese may have finally hit the marital jackpot. That's because his mysterious new wife — Samantha Lee — is both educated and wealthy. After keeping his marriage classified for almost a month, the 38-year-old actor confirmed her identity on Instagram. Samantha, who's a native of New Jersey, earned her Master's degree in social work at the University of Georgia before spending several years handling cases for Georgia's Division of Family and Children Services. Samantha also uses her degree to combat sex and human trafficking, as well as serve as an advocate for inmate counseling.
Tyrese Is Married! actor reveals he secretly wed on Valentine's Day — watch the video! https://t.co/oVrqJJ8PlS pic.twitter.com/NnvJY9F4Pm

— Us Weekly (@usweekly) March 1, 2017
After meeting each other through mutual friends, Tyrese and Samantha secretly tied the knot on Valentine's Day and their nuptials have nothing to do with dead presidents. Word on the street claims Samantha brings home six figures. Now the million dollar question: what's her heritage?
Is Samantha black, white or a combination of both?
Not that it makes a difference, but she's Eduadorian, Jamaican and African-American.
Congrats Tyrese and Samantha!