Logan is exciting, suitable for adults.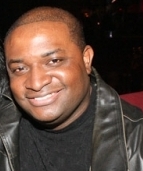 Mass Appeal Wire Reports
LOS ANGELES — There's certainly no paucity of children who are familiar with the mostly anodyne X-Men series. Many are gonna try to pester you into taking them to see James Mangold's new superhero flick 'Logan.' If they do, don't fall for the bait. Logan, which is rated R, is definitely not for kids and you could make a strong argument some of the movie's barbarity isn't suitable for adults either. Don't get it twisted. The movie is dope. But Hugh Jackman's wolverine character is coming to an end and you can tell the film crew placed major emphasis on luxuriating the movie's R-rating.
#Logan lands at no. 1 on the top movie trailers chart: pic.twitter.com/c6lNDhKCqa

— Hollywood Reporter (@THR) March 3, 2017
Thanks largely to Logan's iconic Adamantium claws, blood and gore are elevated to an entirely new level. Dismembered limbs and pierced flesh are on display early and often. That said, the film contains an abundance of riveting cinematography in spite of its skookum melancholy.
Directed by Mangold, an enervated Logan provides care for a debilitated Professor X (Patrick Stewart) in a secret location along the Mexican border. But Logan's attempt to alienate himself from the world are thwarted when a young mutant (Dafne Keen) arrives with whom he has much in common.
Again, young viewers may badger you about seeing this movie, especially if they're comic book fans and/or devoted followers of the series. But your answer should always remain "no."
After all, this is not your typical innocuous X-Men film.
Share your thoughts below.