Snoop Dogg rips President Trump.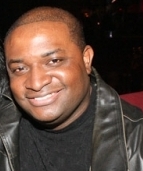 Mass Appeal Wire Reports
LOS ANGELES — Everybody's still talking about Snoop Dogg's satirical music video that shows him pointing a toy pistol at a clownish impersonator of President Donald Trump. After Snoop pulls the trigger, a comical sign that reads "bang" drops from the barrel of the gun. The video, which was released earlier this week, is being investigated by Secret Service. On Wednesday, an angry Trump fired back on Twitter. "Can you imagine what the outcry would be if @SnoopDogg, failing career and all, had aimed and fired the gun at President Obama? Jail time!," Trump wrote.
The rap world has a new beef: Snoop Dogg and President Trump pic.twitter.com/B265gYGiVg

— AJ+ (@ajplus) March 17, 2017
Bow Wow came to the Dogfather's defense by threatening to put the president's wife — First Lady Melania Trump — on payroll for prostitution purposes. "Ayo @realDonaldTrump shut your punk ass up talking shit about my uncle @SnoopDogg before we pimp your wife and make her work for us," he wrote.
Has the feud gone too far?
Watch the video.
Share your thoughts below.