Daddy's Home 2 comin' real soon.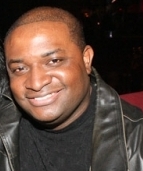 Mass Appeal Wire Reports
FRAMINGHAM — Put 'em up! Will Ferrell and Mark Wahlberg are coming back for more. We've learned camera crews from Paramount Pictures plan to film segments of their forthcoming comedy "Daddy's Home 2" from three different locations in Framingham, Massachusetts, including Cameron and Walsh middle schools. The movie is the postscript to "Daddy's Home," a comedy released in 2015 that shows radio host Brad Whitaker (Ferrell) and biological dad Dusty Mayron (Wahlberg) competing for the affection of their children. Filming is scheduled to take place in a few weeks.
Today's @GNAMorningRush "Behind the Screens" Report: My "Life" Review and The Scoop on "Daddy's Home 2" and "M:I6": https://t.co/TSOFTqEa46 pic.twitter.com/UM0CAH5Wyb

— LightsCameraJackson (@LCJReviews) March 24, 2017
If you're expecting the movie to put Framingham on the map, don't hold your breath. The town won't be featured very much, if at all. "They've really asked us not to go to that level of detail," said Assistant Town Manager Jim Duane when asked to clarify the city's impact on the film.
"I don't have those specifics, but it's not major. They're looking at a couple of days of filming. A couple of days to set up and break down on either side of it. It doesn't look like there's a whole lot going on. These are very minor scenes in the movie."
Filmmakers are also expected to shoot clips in New York.
"Daddy's Home 2" will hit theaters in November.
Are you excited about the sequel?
Share your thoughts below.