Eminem and Kim's wild relationship.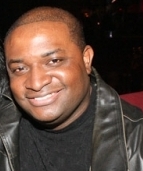 Mass Appeal Wire Reports
DETROIT — From working as a dishwasher in the slummy outskirts of Detroit to his improbable rise as a world renowned rap artist, Eminem has provided plenty of watercooler talk in a controversial career that spans across two decades. And if you're enamored with his music, you're certainly au fait of the lyrical inspiration his daughter — Hailie Jade Scott — had on his métier. The 44-year-old rap artist absolutely loves his daughter and that affection comes across crystal clear with practically each verse he regurgitates. Eminem's ex-wife, Kim Scott, has also served as the rapper's muse. But the messages aren't nearly as positive.
As a matter of fact, you could make a strong argument the "8 Mile" actor hated her guts as evidenced by his decision to use Hailie in "97 Bonnie and Clyde" — a song about killing Kim and disposing her dead body in the ocean. He even brought Hailie to the studio to record vocals for the track.
>Eminem's daughter Hailie is now 21 years old pic.twitter.com/qSDnnijwzs

— Master Bruce (@Badou_N) March 30, 2017
"I lied to Kim and told her I was taking Hailie to Chuck E. Cheese that day," Eminem recalled during an interview with Rolling Stone. "But I took her to the studio. When she found out I used our daughter to write a song about killing her, she fucking blew. We had just got back together for a couple of weeks. Then I played her the song, and she bugged the fuck out."
At the time, Hailie was just a kid. Today, she's a 21-year-old student at Michigan State University. As for Kim? She's battled depression and substance abuse in recent years, bottoming out in October 2015 when she intentionally drove her Cadillac Escalade into a telephone pole.
The failed suicide attempt resulted in a concussion, a broken wrist and several broken toes. She's lucky to be alive. "I sat at the end of a road where I knew that no one else but myself would get hurt," Kim revealed while speaking on 95.5 WKQI's Mojo in the Morning.
"Yes, I drank, I took pills and I hit the gas and aimed for a pole. I never expected to make it out of that alive. I apologized immensely. I did not even expect to make it through that, and I told [police] that I tried to do this on purpose."
Word on the street claims Eminem and Kim are finally gettin' along.
The divorced couple was married twice.
Share your thoughts below.