LaVar Ball claims whites are slow.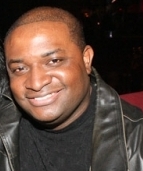 Mass Appeal Wire Reports
LOS ANGELES — Perhaps still ticked off at UCLA's 85-76 loss to Kentucky in the Sweet 16, LaVar Ball — the brusque father of former UCLA guard Lonzo Ball — spouted two reasons for why his son's team was catapulted from the NCAA tournament: 1) Lonzo was bothered by a pulled hamstring and 2) his Caucasian teammates, whom LaVar referred to as "three white guys," weren't athletic enough to help him out. "Realistically you can't win no championship with three white guys because the foot speed is too slow," LaVar Ball told the Southern California News Group, presumably talking about Bruins starters TJ Leaf, Bryce Alford and Thomas Welsh.
"I told Lonzo, 'One of these games you might need to go for 30 or 40 points.'"
"It turned out that was the one game."
LaVar Ball blames white guys' foot speed for UCLA downfall https://t.co/WEp8bGK1St pic.twitter.com/daPEPXfIu6

— L.A. Daily News (@ladailynews) April 7, 2017
Lonzo, projected to go as high as No. 1 in the upcoming NBA Draft, was completely outclassed by Kentucky freshman De'Aaron Fox who scored a game high 39 points compared to Lonzo's ten. The UCLA star was a finalist for the John R. Wooden Award that went to Kansas guard Frank Mason III on Friday.
LaVar, a black man, is married to a white woman.
Lonzo is biracial.
Do you consider LaVar's remarks to be racist?
Share your thoughts below.