Diesel n' company shine at premiere.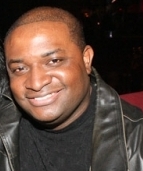 Mass Appeal Wire Reports
NEW YORK — The big three looked rather fly at Saturday's black carpet premiere of F. Gary Gray's "Fate of the Furious" at New York's Radio City Music Hall. Dwayne "The Rock" Johnson, recently voted the 'Sexiest Man Alive,' was predictably dapper in his Ray-Bans and leather jacket. Vin Diesel, 49, mimicked his wardrobe by rocking a leather jacket with a cool pair of shades of his own. Tyrese Gibson, known for his nettlesome role as Roman Pearce, provided a nice change of pace in a designer tux. "What an amazing premiere!" Diesel shared on Instagram. "All love."
Director @FGaryGray describes the most difficult scene to film in "The Fate of the Furious." #F8 pic.twitter.com/06iZN9mUPb

— Variety (@Variety) April 8, 2017
Sure, the crew appears to get along. But everything that glitters certainly ain't gold. If you recall, towards the end of filming, there was plenty of tension behind the scenes. Johnson finally lost patience after Diesel showed up late multiple times while refusing to start the work day before 10 a.m.
The former WWE superstar vented his exasperation on Facebook.
"My female co-stars are always amazing, and I love 'em," Johnson wrote. "My male co-stars however are a different story. Some conduct themselves as stand up men and true professionals, while others don't. The ones that don't are too chicken shit to do anything about it anyway. Candy asses."
Furthermore, he wrote, "when you watch this movie… and it seems like I'm not acting in some of these scenes and my blood is legit boiling — you're right."
Fate of the Furious is the 8th installment of the series.
Is it time to shut it down?
Watch exclusive black carpet coverage below.
Share your thoughts.