Happy Days star deceased at 56.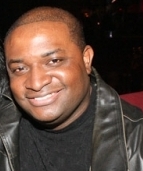 Mass Appeal Wire Reports
CORYDON, Indiana — Remember Joanie Loves Chachi? Unfortunately, the former is no longer with us. Actress Erin Moran, best known for her cutesy role as Joanie Cunningham on the hit family sitcom 'Happy Days,' is dead. She was only 56. Emergency crews in Harrison County (Indiana) received reports of an unresponsive woman Saturday afternoon. When they arrived, Erin had already moved on. She was pronounced dead on site. Joanie, if you recall, portrayed the younger sister of redhead sensation Richie Cunningham (played by Ron Howard).
Erin Moran, star of 'Happy Days' and 'Joanie Loves Chachi' dies at 56 https://t.co/gEY7vq7SET pic.twitter.com/c0knojTMZL

— Fox News (@FoxNews) April 23, 2017
Happy Days, arguably the most popular show at the time, ran from 1974 to 1984. Erin later starred alongside teen idol Scott Baio in the spin-off 'Joanie Loves Chachi' which ran from 1982 to 1983. She also appeared in 'The Love Boat,' 'Murder She Wrote' and 'The Bold and the Beautiful.'
Henry Winkler, who played Fonzie, disseminated the following tweet: "OH Erin… now you will finally have the peace you wanted so badly here on earth …Rest In It serenely now.. too soon." 
Ron also shared a remembrance on Twitter, saying: "Such sad sad news. RIP Erin. I'll always choose to remember you on our show making scenes better, getting laughs and lighting up tv screens."
Erin, rest in peace.
You'll definitely be missed.