The Fresh Prince rejoins Jazzy Jeff.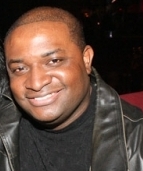 Mass Appeal Wire Reports
LOS ANGELES — They're back. A month ago, Will Smith reconnected with the cast of "The Fresh Prince of Bel-Air" but it won't be his last big reunion of the year. The A-List actor is scheduled to perform with longtime friend DJ Jazzy Jeff this August in a pair of international festivals. The renowned hip hop duo, best known for their Grammy-winning single "Summertime," will take the stage at UK's Livewire Festival which runs from August 25-27th. They'll also headline MTV's Summerblast in Croatia, slated for August 25-26th.
Will Smith and DJ Jazzy Jeff will reunite for first performances together in 12 years: https://t.co/4rPF5O8fcq pic.twitter.com/WbgrxwnzRe

— Consequence of Sound (@coslive) April 26, 2017
Smith and Jazzy Jeff have enjoyed brief reunions as of late. In 2013, they performed with Fresh Prince co-star Alfonso Ribeiro on the Graham Norton Show. They also performed together last year at the annual Roots Picnic. The upcoming festivals, however, will mark their first full-fledged concert since 2005.
Welcome back guys!