KC get Mahomes, sacrifice is great.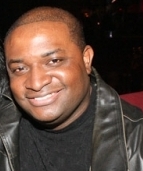 Mass Appeal Wire Reports
PHILADELPHIA — They finally did it. Alacrity be damned. After 34 years of negligence, the Kansas City Chiefs selected a quarterback in the first round of the NFL Draft for the first time since expending the 7th overall pick on Todd Blackledge in 1983. On Thursday night, Chiefs general manager John Dorsey and head coach Andy Reid concocted a trade with the Buffalo Bills to move up from No. 27 to No. 10 to purloin Texas Tech star Patrick Mahomes. The intrepid move, however, comes with perusal.
After all, Chiefs officials gave up an awful lot for a 21-year-old who doesn't figure to see the football field for at least another year or two. Not only did the Bills receive KC's first round pick on Thursday, they're gonna get another first-round pick in next year's draft plus a third-rounder this year.
"Right now Patrick is not absolutely ready to play," Reid said.
"He's got some work to do. We have to be patient with him. He's definitely not a finished product right now. But he has tremendous upside. We think he'll fit into this offense very well. He's a good person. He's intelligent. He's got great skill. I just think he'll be a great Kansas City Chief when it's all said and done."
Patrick Mahomes is ready to prove why the @Chiefs drafted him with the 10th overall pick. #NFLDraft #ChiefsKingdom pic.twitter.com/9U427nUs6h

— Chris Lilly (@wibwChrisLilly) April 28, 2017
Truth be told, it's probably time for the Chiefs to start thinking about life after Alex Smith who'll be 33-years-old when training camp starts. The stars are aligned financially. Should KC decide to part ways with Smith before the 2018 season, it'll only cost $3.6 million in dead money against the salary cap.
Again, the Chiefs gave up alot for Mahomes. Hell, many are questioning if they made the right decision. "Damn this. You've got to be kidding me. Patrick MaHomes gets picked over DeShaun Watson? Really?" tweeted ESPN analyst Stephen A. Smith. "Why bother working out for these teams!!!"
Do you agree with Smith?
Mahomes has tremendous upside.
But, is the risk too great?
Share your thoughts below.