Salma Hayek gives language lessons.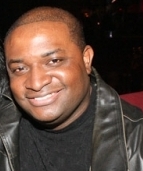 Mass Appeal Wire Reports
HOLLYWOOD — Do you aspire to enunciate Mexican slang? If so, we have a nice surprise for you. Latina actress Salma Hayek has decided to use her bilingual expertise to help shatter the language barrier. Salma, a native of Mexico who moved to Hollywood in the '90s to pursue an acting career, teamed up with Vanity Fair recently to concoct a tutorial video that gives literal translations of Mexican slang. Salma, 50, can be seen going over phrases like 'Que Pedo' and 'Eso Que Ni Que' — all in good spirit of course.
https://t.co/PFOnlnamZC just looks stunning

— DR OMKAR P. ASTHANA (@manjulomkar) April 25, 2017
She even offers definitions to "naughty" slang such as "No mames" which means "don't suck." In addition to giving lessons on communication, Salma is busy promoting her new film "How to Be a Latin Lover." In the movie, an aging gigolo [played by Eugenio Derbez] gets dumped by his wealthy, elderly wife for a younger man, forcing him to move in with his estranged sister [played by Salma].
The movie is in theaters now.
Watch the Mexican slang tutorial below.
Share your thoughts.