Jessica Alba has birthday soiree.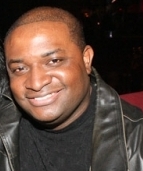 Mass Appeal Wire Reports
LOS ANGELES — America's fantasy wife Jessica Alba celebrated her 36th birthday Friday night in Los Angeles and get this: the sweet soiree featured a Prince and Michael Jackson theme. For starters, Jessica looked magically delicious in a strapless, shoulder-exposing jumpsuit with a pair of lace gloves and a crinkly hairdo. The telegenic super mom also enjoyed an exquisite dinner at Delilah before moving the party to The Peppermint Club where invitees were treated to an exclusive birthday speech. Jessica's husband, Cash Warren, joked with her onstage before delivering a memorable kiss.
Jessica Alba risks NIP SLIP in very racy plunging corset as she celebrates her 36th birthday. https://t.co/E70sSm3udv pic.twitter.com/qJtpQnXt2M

— Daily Express (@Daily_Express) April 29, 2017
Moments later, Warren shared an affectionate address to his lovely wife via Instagram. "I've spent the last few days wondering what to say to you on your birthday and I've come to realization that words aren't enough," he wrote.
"Words can't describe the feelings I had when we first met. They can't describe the thoughts that went through my head when you said 'yes.' They can't describe my emotions when our daughters were born. They can't describe the warmth in my heart when we hug. They can't describe the joy when you make me laugh. They can't describe how strong I feel when you hold my hand. They can't describe how much I love loving you. Thank you for giving me a lifetime of experiences that I can't describe with words."
"Happy Birthday my babe!!"