Obamas don't think much of Mr. Trump.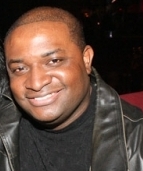 Mass Appeal Wire Reports
WASHINGTON – Back in November, Barack Obama shared a private opinion of President Donald Trump with two friends – telling them, "He's nothing but a bullsh-ter." Has Obama's assessment changed since then? Um… not quite. As a matter of fact, "it hasn't gotten any better" according to a close source. "He's deeply concerned with what he's seen," said an insider to People Magazine. "But he's also optimistic and heartened that citizens aren't just watching it happen but engaging with neighbors and elected representatives at town halls."
To say Trump's policies are unpopular with the Obama family would be a vast understatement. Last Friday, if you recall, former first lady Michelle Obama slammed the Trump administration's audacious decision to scale back on school meal nutritional requirements.
'Why don't you want our kids to have good food at school? What is wrong with you?' – Michelle Obama slammed Trump's school lunch plan pic.twitter.com/pgIc9O0yhP

— NowThis (@nowthisnews) May 14, 2017
"You have to stop and think, 'Why don't you want our kids to have good food at school? What is wrong with you, and why is that a partisan issue?" Mrs. Obama said at the annual summit of the Partnership for a Healthier America, a nonprofit that works with private and public sectors to fight childhood obesity.
"Why would that be political?"
Mrs. Obama's comments came on the heels of a proclamation that was signed by Agriculture Secretary Sonny Perdue that relaxes standards for the school year in three key areas: whole grains, salt and milk. For example, schools will receive permission to serve students 1% flavored milk instead of fat-free.
Is this acceptable?
Has Trump lost his damn mind?
Share your thoughts below.