Miley and Liam romantic as ever.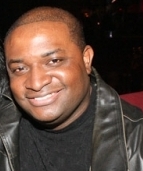 Mass Appeal Wire Reports
NEW YORK — Guantanamera! It was all tacos and kisses for pop songstress Miley Cyrus and her future husband Liam Hemsworth on Wednesday night. The glitzy Hollywood couple was spotted being lovey-dovey in a corner booth at New York's Dos Caminos, an upscale Mexican Restaurant in the city's SoHo district. Word on the street claims they ordered vegetable tacos, enchiladas with three cheeses, corn off the cob, grilled onions, salsa and a side of guacamole. It doesn't get any more romantic than that, right?
Miley and Liam out in New York last night pic.twitter.com/2dbaRUDR6J

— MileyCyrus Updates (@CyrusIsMyVirus) May 19, 2017
Speaking of romance, Liam capped off the night with a toast of two margaritas, while Miley – who recently announced she's "completely clean" from mind influencing elements – settled for a bottled water instead. "They were very affectionate towards each other," said an inside source. "A little girl went up to them and they took a picture with her. Overall, lovely people."
After breaking off their engagement in 2013, Miley and Liam rekindled their romance in 2016. Now they're engaged for a second time. Miley even dedicated her latest single "Malibu" to Liam. "I needed to change so much," Miley said of their time apart. "And changing with someone else not changing like that is too hard. Suddenly you're like, 'I don't recognize you anymore.' We had to refall for each other."
Mission accomplished.
Share your thoughts below.