Abduction, murder rattles Mississippi.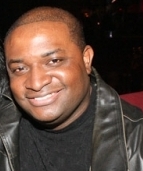 Mass Appeal Wire Reports
JACKSON, Miss — Parents, please stop leaving your kids unattended inside a running car — especially at 1 o'clock in the morning. In Jackson, a trio of young men are facing capital murder charges after they allegedly murdered 6-year-old Kingston Frazier shortly after stealing his mother's car around 1:30 a.m. on Thursday. Madison County District Attorney Michael Guest called a news conference to announce Byron McBride (19), D'Allen Washington (17) and Dwan Wakefield (17) will face charges.
Update: Kingston Frazier, 6-year-old kidnapped in Mississippi car theft has been found dead https://t.co/GvQw1cbWwR pic.twitter.com/3ANadyDDOi

— The Root (@TheRoot) May 18, 2017
According to police reports, Ebony Archie (Kingston's mother) ran inside a supermarket and left her son alone inside a running vehicle. Surveillance video shows that after Archie went inside the store, another car pulled up and a man got out then drove off the Toyota Camry.
A child abduction alert was issued. Nine hours later, police found the vehicle abandoned in a muddy ditch about 15 miles north of the city. Kingston's dead body was laid out in the backseat. He had been shot in the head execution style. "A 6-year-old is gone," said Kolby Irby, Kingston's cousin.
"His mother has to deal with this. That's her baby."
Word on the street claims Ebony stayed in the store for more than an hour.
Many think she should be jailed for negligence.
Some believe she worked in cahoots with the suspects.
Share your thoughts below.