Shaq and Barkley exchanged insults.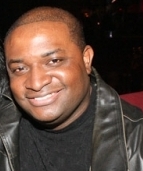 Mass Appeal Wire Reports
ATLANTA — Shaquille O'Neal and Charles Barkley have locked horns before, both on and off the basketball court. But what transpired Tuesday night on TNT's live coverage of the NBA Playoffs may have taken the cake. During their highly entertaining 'Inside the NBA' postgame show, Shaq and Sir Charles traded insults in a manner that would make Richard Pryor proud. Things got out of hand when an irritated Shaq said Barkley "had no idea what we're talking about" because he appeared in one NBA finals as a player. A ticked-off Barkley then accused Shaq of "riding on Kobe's coattails" during their championship reign in Los Angeles.
Shaq and Barkley nearly turned Inside the NBA into an episode of Jerry Springer

(Video via @NBAonTNT)pic.twitter.com/jxfRzIJgTk

— NOTSportsCenter (@NOTSportsCenter) May 24, 2017
Shaq then questioned Barkley's induction into the Hall of Fame before calling him a "bum" and threatening to "punch [Barkley] right in his face." Not to be outdone, Barkley said he'd "throw one of these chicken wings at [Shaq's] fat ass." Co-hosts Kenny Smith and Ernie Johnson did their best to defuse the situation. But millions of viewers had already witnessed the onslaught.
Did Shaq and Barkley go too far?
Should one or both be replaced?
Share your thoughts below.