Jury finds Pledger guilty on all counts.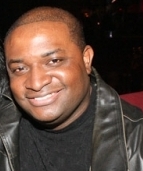 Mass Appeal Wire Reports
KANSAS CITY, Kan. – A corybantic week in court hit fever pitch on Thursday when a Wyandotte County jury found community activist Tamika Pledger guilty on a quartet of vehement charges tied to involuntary manslaughter and aggravated battery. Pledger, 41, was on trial for her involvement in the deadly January 2015 auto crash that took the life of 16-year-old Tierra Smith. Three other teens were also injured. The incident occurred in the 1300 block of Troup Avenue in Kansas City, Kan.
Here's what transpired: Pledger received a phone call about her daughter being involved in a physical altercation. While racing to the scene to break up a fight, a distraught Pledger struck a group of teenagers with her Mercedes Benz after cresting a hill.
Wyandotte Co. deputies escort Tamika Pledger from courthouse for lunch break. Trial resumes at 1:15. @41actionnews pic.twitter.com/bwSO2gP5Yy

— LisaBenson (@lisabensonkshb) May 23, 2017
The jury's expedited decision comes on the heels of Wednesday's drama-filled debacle that forced the judge to clear the courtroom after a relative of the victim yelled "Bitch, you killed my daughter!" while Pledger was testifying on the stand. Several family members were banned from court afterwards.
Pledger, a former Wyandotte County Commission candidate, faces up to 68 months in prison. As the verdict was being read, Pledger's son jumped the rail and had to be detained. He was placed in police custody. Pledger, 41, was also handcuffed by sheriff deputies as a result of her reaction.
To say the 4-day trial was emotional would be a vast understatement. Law enforcement officials had to intervene on multiple occasions to help calm family members of both the victims and Pledger.
The jury was comprised of 7 men and 5 women.
Do you agree with their decision?
Share your thoughts below.