'Married at First Sight' stars renege.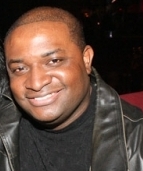 Mass Appeal Wire Reports
LOS ANGELES — As the old adage goes: Love's a bitch! Reality TV stars Tom Wilson and Lillian Vilchez of Lifetime's "Married At First Sight" have decided to pull a 180 by announcing plans to divorce. Vilchez, 25, is a sexy real estate agent. Wilson, 29, is a clean-shaven yacht interior specialist. The couple got hitched the first day they met on April 2, 2015. "After much thought and reflection, and after being married for over a year, we have decided to file for a divorce. This was not an easy decision for either of us because we do love each other very much but sometimes God has other plans," the pair told People Magazine in an exclusive statement.
"This is the route we have decided to take, and all we request is that you respect our privacy in this delicate matter. Divorce is never easy for anyone, especially not such a public one." If you recall, Wilson and Vilchez often butted heads on the show about their future. She didn't think he was serious enough.
#MarriedAtFirstSight stars Lillian Vilchez and Tom Wilson file for divorce. https://t.co/sa2Qggn8MY pic.twitter.com/iGjvvYZVv6

— EntertainmentTonight (@etnow) May 31, 2017
"They tried to make it work. They really, really did," said a close source. "I've never seen two people fight for their marriage like they have, but at the end of the day they realized they are moving in different directions. On paper, they are truly the perfect match but life got in the way."
Despite their decision to call it quits, Wilson and Vilchez harbor no ill feelings.
As a matter of fact, they've vowed to remain best friends.
"We plan to continue to grow our relationship, just without a piece of paper binding us together," they said. "We appreciate all the love and support you have all shown us during our marriage and hope you continue to support us during this time."
'Married at First Sight' airs every Thursday night at 8 p.m. CST on Lifetime.
Share your thoughts below.