The Obamas make mansion purchase.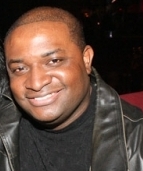 Mass Appeal Wire Reports
WASHINGTON — Barack and Michelle Obama are no longer occupants of the White House. But they're still official residents of Washington D.C. That's because the former president and first lady have purchased the rental property they had been leasing in the capital with plans of residency for at least a couple more years. The 8200-square-foot mansion was previously owned by Joe Lockhart, the former White House Press Secretary under President Bill Clinton.
The crib has eight bedrooms and nine and a half bathrooms.
Barack and Michelle Obama Purchase Their D.C. Rental Home: 'It Made Sense for Them' https://t.co/dz1kbSzImD

— People Magazine (@people) June 1, 2017
The Obamas paid $8.1 million for the property. The decision to buy, however, is hardly a surprise. If you recall, Barack and Michelle have been transparent with their intentions to remain in the D.C. area until their youngest daughter, Sasha, 15, finishes high school at Sidwell Friends in 2019.
Their eldest daughter, Malia, 18, will attend Harvard University this fall. "Given that President and Mrs. Obama will be in Washington for at least another two and a half years, it made sense for them to buy a home rather than continuing to rent property," said spokesperson Kevin Lewis in a statement.
Did the Obamas pay too much for the property?
Do you miss them in the White House?
Share your thoughts below.