LeBron James said racism is infinite.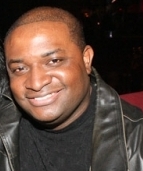 Mass Appeal Wire Reports
LOS ANGELES — Here's a tidbit of earth-shattering news from his royal majesty LeBron James: Being black in America is tough. Not only is it tough, but King James says racism "will always be a part of the world, a part of America." On the eve of the NBA Finals, James offered a retort specific to the racist graffiti incident that took place at his offseason home in Los Angeles. A bigot reportedly spray-painted the word "nigger" on King James' private gate.
Police are investigating the nefarious act of vandalism as a hate crime.
LeBron James speaks out after vandalism at Los Angeles home: "Racism will always be a part of the world" https://t.co/4qqPt0eKyD

— TIME (@TIME) June 1, 2017
Prompted by reporters, King James spoke about the occurrence during a press conference Wednesday afternoon. "No matter how much money you have, no matter how famous you are, no matter how many people admire you: Being black in America is tough," he said. "We got a long way to go for us as a society and for us as African-Americans until we feel equal in America."
Do you agree with King James?
Is racism infinite?
Share your thoughts below.