Chiefs rebuilding kinda surprising.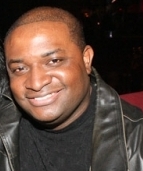 Mass Appeal Wire Reports
KANSAS CITY — Fresh off a majestic 12-4 season that was culminated with a recherché division title, the Kansas City Chiefs are rebuilding a year early and it's probably not that ridiculous of an idea. See, Chiefs general manager John Dorsey did absolutely nothing in the offseason to improve this year's club. As a matter of fact, you can make a strong argument he's making it worse. Dorsey has already jettisoned KC's best defensive lineman (Dontari Poe), best runningback (Jamaal Charles) and best wide receiver (Jeremy Maclin). Only Poe was replaced (albeit with an inferior player in Bennie Logan).
By releasing Maclin, the Chiefs are basically giving quarterback Alex Smith the middle finger. Less weapons typically equates to less success on the gridiron. Smith, the NFL's 23rd ranked quarterback, will now open the season throwing to obscure wideouts Chris Conley and Albert Wilson.
Opposing defenses will be shaking in their little NFL boots.
Former Eagles WR Jeremy Maclin released by Andy Reid and the Chiefs pic.twitter.com/5dcHQ9DkiL

— Jeff Skversky 6abc (@JeffSkversky) June 2, 2017
"Shocked," said Smith when asked to give his two cents on Maclin's abrupt dismissal. "Jeremy is a really good friend, an amazing teammate, so still kind of just processing that he's not going to be in there with us, a guy that's done a lot for us the last two years, a guy I've grown really close to… He played through a lot last year, played through injuries and pushed through trying to help this team."
Cutting Maclin saves the Chiefs approximately $10 million in cap space.
But the move leaves them awfully thin at receiver.
Not to mention Chiefs head coach Andy Reid attended Maclin's wedding 2 weeks ago.
A pink slip makes one hell of a wedding gift, right?
Let's talk the NFL Draft.
Instead of acquiring prospects that ameliorates an immediate need, Dorsey chose four developmental players who aren't expected to make much of an impact this season: Quarterback Patrick Mahomes, defensive end Tanoh Kpassagnon, halfback Kareem Hunt and wide receiver Jehu Chesson.
The aforementioned quartet may be good 2 or 3 years down the road.
But that does nothing for 2017.
Now let's confabulate on the salary cap.
If you're an advocate of releasing Smith, you're about to get your wish. The Chiefs can save roughly $17 million in cap space by cutting Smith next season. In other words, look for Mahomes to become KC's starting quarterback in 2018. If Smith struggles, you may see Mahomes this fall.
Like Smith, elderly Chiefs Derrick Johnson, Dustin Colquitt and Tamba Hali will be gone too.
Again, the Chiefs are rebuilding.
Don't freak out. It's part of the process.
They just surprised us by doing it a year early.
Share your thoughts below.