Steph Curry's wife delivers BBQ gift.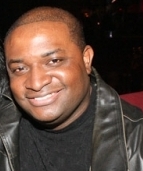 Mass Appeal Wire Reports
OAKLAND — Shortly after collecting his second NBA championship in three years, Golden State Warriors point guard Steph Curry received a celebratory entrée from his favorite chef – wife Ayesha. First, they chugged a few glasses of an expensive beverage. Then the 28-year-old food preparer and cookbook author smoked a few slabs of barbecue ribs. On Tuesday, Ayesha shared a picture of the mouthwatering meal on Instagram. "The beginnings of some ribs," she posted before slipping a large pan of barbecue ribs into the oven. "Doing a little @eatatsmoke at home! Coming along nice!"
Game day ribs 😍 @ayeshacurry #TheSeasonedLife pic.twitter.com/rKJ6p7oj8t

— Daisy Reyes (@GloriaDaisy) June 13, 2017
Later, Ayesha topped the ribs with fresh chopped scallions. Her family thought they were a big hit. "Post ribs it is and bliss because the fam LOVED them," she wrote. Ayesha is expected to open her new restaurant later this year. Are you a fan of her cooking?
Share your thoughts below.