Rap Star claims LeBron overrated.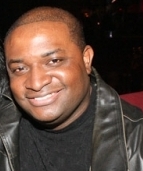 Mass Appeal Wire Reports
LOS ANGELES — Game on. Never shy when popping off opinions regarding the skill sets of others, rap artist 'The Game' says LeBron James ranks a distant third when compared to the legacies of NBA legends Michael Jordan and Kobe Bryant. After coming up short for the 2nd time in a three-year span against the world champion Golden State Warriors, King James' career record in the NBA Finals stands at a less than stellar 3-5. Widely regarded as being the league's most formidable talent, James became the first player in NBA Finals history to average a triple-double and it still wasn't enough.
The Cavs got their asses kicked in 5 games.
"Kevin Durant being on Golden State was the x-factor," Game told TMZ. "The best player in the world is Michael Jordan, after that it's Kobe [Bryant], in order of appearance. Kobe and Mike never lost in the finals." The Game is wrong. Kobe lost twice in the Finals.
"I left everything on the floor every game."

LeBron James reacts following the Game 5 loss. #NBAFinals pic.twitter.com/fPjWyhZkFq

— NBA TV (@NBATV) June 13, 2017
Retired NBA champ Scottie Pippen, a former teammate of Jordan, says it's unfair to compare James to the aforementioned all-time greats. "They player different positions. Kobe and Michael are both two guards; they're scorers," Pippen said in a recent ESPN interview.
"They're mostly like a Kyrie [Irving]], they're trying to score the basketball, they're not looking to make plays for anybody on the floor. That's the role that LeBron plays because he's such a dominant and powerful force, he's a great passer. I like to compare him to Magic [Johnson]. I think he plays a lot more like Magic."
Do you side with 'The Game' or Pippen?
Is LeBron's legacy tarnished?
Share your thoughts below.