Crazed girlfriend "guilty" in suicide.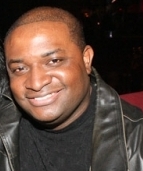 Mass Appeal Wire Reports
BOSTON — Ladies, the next time you tell your man to go kill himself please understand it could land your insensitive ass in jail. Michelle Carter, the 20-year-old woman who foolishly sent her boyfriend a barrage of text messages urging him to kill himself, was convicted Friday of involuntary manslaughter — a verdict that proves words can indeed kill. A juvenile court judge ruled that Michelle caused the suicidal death of 18-year-old Conrad Roy III who intentionally filled his truck with carbon monoxide in the parking lot of a store in Fairhaven, Massachusetts after she urged him to take his own life. Now she faces up to 20 years in the slammer.
Guilty verdict for Michelle Carter, who urged boyfriend to commit suicide; sentencing to be decided at later date https://t.co/sH40dMtNHN pic.twitter.com/jF4ik99EBc

— CBS News (@CBSNews) June 16, 2017
The judge's ruling came down to three words Michelle uttered to a scared Conrad as he tried to climb out of his poisonous vehicle. The benighted chick had the audacity to tell him to "Get back in" according to a friend who testified. The judge said the verbiage constituted "wanton and reckless conduct."
Michelle will now have plenty of time to meditate on her odious actions.
Word on the street claims Conrad suffered from mental illness.
Do you agree with the ruling?
Share your thoughts below.