Daddy's Home 2 this Thanksgiving.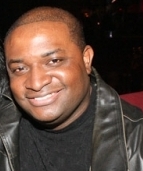 Mass Appeal Wire Reports
LOS ANGELES — Parental rivals Mark Wahlberg and Will Ferrell are back for more schism in the hit holiday comedy "Daddy's Home 2." The official trailer is out and you can expect even more cackling this winter. In the inaugural film (released in 2015), Brad (Ferrell) was the consummate stepfather to his wife's meddlesome children until their biological dad Dusty (Wahlberg) showed up to recapture the kids' affection. The juxtaposed twosome couldn't be more dissimilar.
Dusty is cool, muscular and extremely handsome. Brad is a puny geek.
The dads are back! Check out the new #DaddysHome2 trailer, and see it in theatres this November! pic.twitter.com/yPuUpmW4aB

— Daddy's Home 2 (@DaddysHome) June 15, 2017
Directed by Sean Anders, the second installment of the series will feature a pair of new fathers portrayed by award-winning actors Mel Gibson of Lethal Weapon and Ricochet's John Lithgow. "You're letting this guy raise your kids half the time?" Gibson asks his son (Wahlberg) after watching Brad and his father (Lithgow) embrace each other with a kiss on the lips.
"Daddy's Home 2" is scheduled to hit theaters November 10th.
Watch the official trailer.
Share your thoughts below.