Lady says Sheen gave her disease.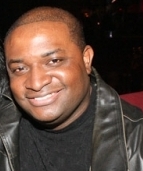 Mass Appeal Wire Reports
LOS ANGELES — Embattled actor Charlie Sheen is accused of intentionally giving his ex-girlfriend HIV. Now he's headed back to court. Sheen, who starred on the hit TV sitcom 'Two and a Half Men,' allegedly lied about being HIV-positive and exposing the woman to the deadly disease. The claim comes on the heels of Sheen's nationally televised interview in November 2015 when he shocked everybody with his announcement of being HIV-positive. According to court docs, Sheen met the complainant in September 2015.
Charlie Sheen sued for allegedly exposing ex-lover to HIV: https://t.co/PsqQ4ObK8C pic.twitter.com/NQtucztkzj

— Us Weekly (@usweekly) June 24, 2017
The contaminated damsel said she asked Sheen if he had any sexually transmitted diseases to which he replied everything's "fine." The woman claims she and Sheen had protected sex until October 2015. Then they decided to have unprotected sex going forward.
The woman said one night, after having sex, Sheen stepped outside to smoke. When he returned, the woman said he "threw a bag of pills on the bed" before coming clean about being HIV-positive. The woman said Sheen told her to take the pills and she'll be okay.
Do you believe her story?
If proven true, does Sheen deserve prison time?
Share your thoughts below.