Jazz Jennings is sexually curious.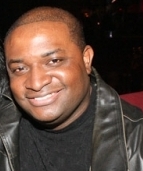 Blog King, Mass Appeal
MIAMI — Shortly after consulting medical experts about having transgender surgery to replace her private parts, reality TV star Jazz Jennings almost gave her parents cardiac arrest at the dinner table when she grilled them about the intricacies of female anatomy and, more specifically, the vagina. Jazz, 16, was born a boy. But, at an early age, she realized masculinity wasn't in her future. The 'I Am Jazz' star believes she's a girl. Now she's sexually curious. Jazz's parents, Greg and Jeanette, got the 'birds and bees' conversation started. "Can you see my vaginal canal?" Jeanette asked her husband. "Can we not be too graphic?" Greg replied.
Jazz, however, refused to let daddy off the hook. "How much of mom's vagina have you seen?" Jazz asked her father. "Be honest." After careful consideration, Greg took the safe approach, telling cameras with a laugh, "When we start discussing vaginas at the dinner table, I check out of the conversation."
Transgender activist @JazzJennings__ has a message for straight boys: pic.twitter.com/iaALzcYKL6

— Glamour (@glamourmag) June 28, 2017
Even though her parents were uncomfortable with the discussion, Jazz expressed some concern about the mindset of prospective sex partners. "I want to know in the future," Jazz tells them. "When I'm going to have a vagina, how much is my partner going to actually see? Does it matter if a vagina's ugly — like slightly ugly? Does it matter if it works?"
Greg tried to give a Rated PG answer. "I would have to say I don't know how to answer the question," he said with a chuckle before adding, "I mean look, if it was me and I was thinking about what you're thinking about, I would want functionality…"
I Am Jazz airs Wednesdays (8:00 PM CST) on TLC.
The show is in its third season.
Share your thoughts below.