TNT drama mixes cosmetics, murder.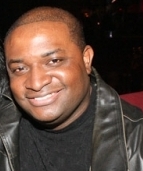 Mass Appeal Wire Reports
MIAMI — Tony Soprano, eat your heart out. If you're truly enamored with mob life, butchery, extortion and unscrupulous deportment, be sure to check out "Claws" every Sunday night on TNT. The Niecy Nash-led theatric is so enthralling, it's already been renewed for a second season roughly a month after the show's June 11th premiere. "I've never had a job that took me away from home this long," said Nash, 47, who admits she misses her husband during each filming session.
"So I have to import that loving."
It would certainly be harebrained to inculpate network officials for granting their approval for an encore. After all, the bloody dramatization has grown its audience each and every week since the aforementioned initial launch. Yes, viewers are subjected to a myriad of erotic pedicures, silk wraps and polish treatments. But the dirt in between is simply too captivating to pass up.
It went DOWN on Sunday. Check out what you missed on the season finale of #ClawsTNT pic.twitter.com/DwgGlPhxYu

— Claws (@ClawsTNT) August 15, 2017
Unfamiliar with the conception? Here's the scoop: a quintet of hardworking manicurists are doing their best to make ends meet in a starchy economy while trying to sever business ties with bi-sexual crime lord Uncle Daddy and the Dixie Mafia. Salon owner Desna (Nash), who cares for her mentally-ill twin brother, supervises an eccentric staff that includes best friend Jennifer, sphinx-like Ann, ex-convict Polly, and whorish Virginia (portrayed by Karrueche Tran).
Can't lie. Some of the scenes and language exhibited in the show are risqué to say the least. Salacious acts depicting oral sex, sadism and queer activity are no doubt paradigmatic.
That said, "Claws" is still all that and a bag of chips.
Are you a fan of the show?
Share your thoughts below.