"Girls Trip" movie surprisingly funny.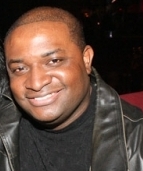 Mass Appeal Wire Reports
LOS ANGELES, Calif — "Girls Trip" is a trip… literally speaking. And that's just the tip of the iceberg. The female-dominated comedy, directed by Malcolm D. Lee, won't garner many (if any) Academy Award nominations. But Lee's girlish conception is downright hilarious and, for that, we must extol the congruous quartet of actresses primarily responsible. The movie begins with a somewhat corny introduction of the 'Flossy Posse' — a sisterhood comprised of four middle-aged black chicks looking to recapture a smidgen of magic from their '90s heyday at the annual Essence Festival in New Orleans.
Dreams do come true! Surrounded by these four Beautiful Queens! 🖤🖤🖤🖤 #FlossyPosse #Julian #GirlsTrip #Winning pic.twitter.com/3Bz4kne3n1

— Larenz Tate (@LarenzTate) July 27, 2017
There's Sasha (Queen Latifah), a news reporter turned impecunious gossip blogger; Lisa (Jada Pinkett Smith), a domesticated homemaker turned corybantic single mom; Ryan (Regina Hall), a lifestyle pundit married to an unfaithful, yet sexy professional athlete; and raunchy Dina (Tiffany Haddish), a recently fired party girl who comes up considerably short of every moral-code known to mankind.
Look, "Girls Trip" is rated-R for a reason. To be candid, the movie is straight up vulgar. When they're not busy performing erotic acts with grapefruits, members of the 'Flossy Posse' can be seen urinating on unsuspecting crowds during aerial rope activities.
That said, "Girls Trip" is still a hoot.
The camaraderie on screen is nothing short of flawless.
Again, the movie won't rake in many awards.
But who gives a damn. It's still worth watching.
Share your thoughts below.