Bad Boys threequel coming eventually.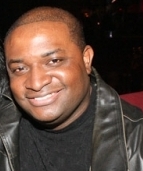 Mass Appeal Wire Reports
MIAMI — Okay, what's taking so damn long? Sony's "Bad Boys for Life," the third film in the 'Bad Boys' crimefighting series, has been under construction for years. But, according to close sources, it may be awhile before we see Will Smith and Martin Lawrence reunited on the big screen. If you recall, the action-packed narcotics comedy was originally scheduled for a February 2017 release before being pushed back to November 2018. But, this past March, A-List director Joe Carnahan backed out of the gig due to "scheduling issues" — putting the third installment in serious jeopardy.
Bad Boys 3 Removed From Sony's Release Slate https://t.co/yyBSTBS45u This makes me so sad. I really want them to make #BadBoys3 🙁 pic.twitter.com/Zdzu6r7WqR

— Paulette Mihale (@PauletteMihale) August 15, 2017
Even though Sony removed the film from its release slate, officials said the movie hasn't been cancelled and "the script is still being worked on." It would certainly be in everybody's best interest to get this project done. The first film, released in 1995, grossed more than $140 million worldwide.
Bad Boys 2, released in 2003, nearly doubled that total with $270 million worldwide. Word on the street claims a fourth 'Bad Boys' movie is being discussed with a May 2019 release date.
Are you excited?
Share your thoughts below.