Taylor Swift won assault lawsuit.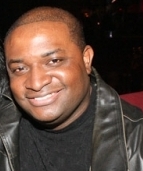 Mass Appeal Wire Reports
DENVER — Pop songstress Taylor Swift won her sexual assault lawsuit on Monday, resulting in a $1.00 award — proving that it's not always about money, but the principle. After a week of testimony and dueling litigation, an 8-member jury consisting of 6 women and 2 men determined that fired Denver DJ David Mueller assaulted the 27-year-old singer by grabbing her ass during a backstage meet-and-greet four years ago. As the verdict was being read, Swift turned and hugged her sobbing mother.
Now she's planning on making a stand for victims haunted by similar infractions. "My hope is to help those whose voices should also be heard," Swift said in a statement. "Therefore, I will be making donations in the near future to multiple organizations that help sexual assault victims defend themselves."
Taylor Swift hopes to help "those whose voices should also be heard" with groping trial victory https://t.co/VEsPWHQF7n

— billboard (@billboard) August 15, 2017
When the incident occurred, Taylor's mom contacted Mueller's boss about the groping — costing him his job. Mueller then sued Swift for $3 million, claiming she ruined his career. "I've been trying to clear my name for four years," Mueller said after the verdict.
"Civil court is the only option I had. This is the only way that I could be heard."
In her countersuit, Swift asked for a dollar in damages for symbolic purposes.
Do you agree with the jury's decision?
Share your thoughts below.