LaVar Ball gets assist from Jay-Z.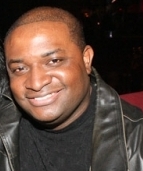 Mass Appeal Wire Reports
NEW YORK — Stay in yo lane! LaVar Ball, father of Lakers star Lonzo Ball and contentious patriarch of Big Baller Brand, is garnering financial aid from an entertainment tycoon who knows a thing or two about operating a remunerative business. After proclaiming he's 100 percent behind the Big Baller honcho, rap mogul Jay-Z purchased three pairs of ZO2 shoes — priced at $495 each. Why? Because the 47-year-old music icon believes African-American companies deserve more support, especially from blacks.
Jay Z makes a great point about LaVar Ball and supporting each other's vision.

"We are culture. Nothing moves without us." pic.twitter.com/eZfaDQCNTn

— Jasmine (@JasmineLWatkins) August 19, 2017
"Why wouldn't I support him?," Jay-Z retorted during a recent interview released on the Rap Radar Podcast on Tidal. "He feels like he could move culture and his son has a big enough name and a big enough brand that they can do it. Nike had to start somewhere. Why do we get so upset when we, us as a culture, want to start our own shit? That shit is puzzling to me."
With affluent artists like Jay-Z on board, there's no telling how far BBB can go.
Share your thoughts below.